Why Refinance Your Mortgage?
Refinancing can save you a lot of money, but it doesn't make sense for every situation. If you are thinking about refinancing, we highly suggest consulting with us so we can help you choose the best possible option. Here are the most common reasons for refinancing.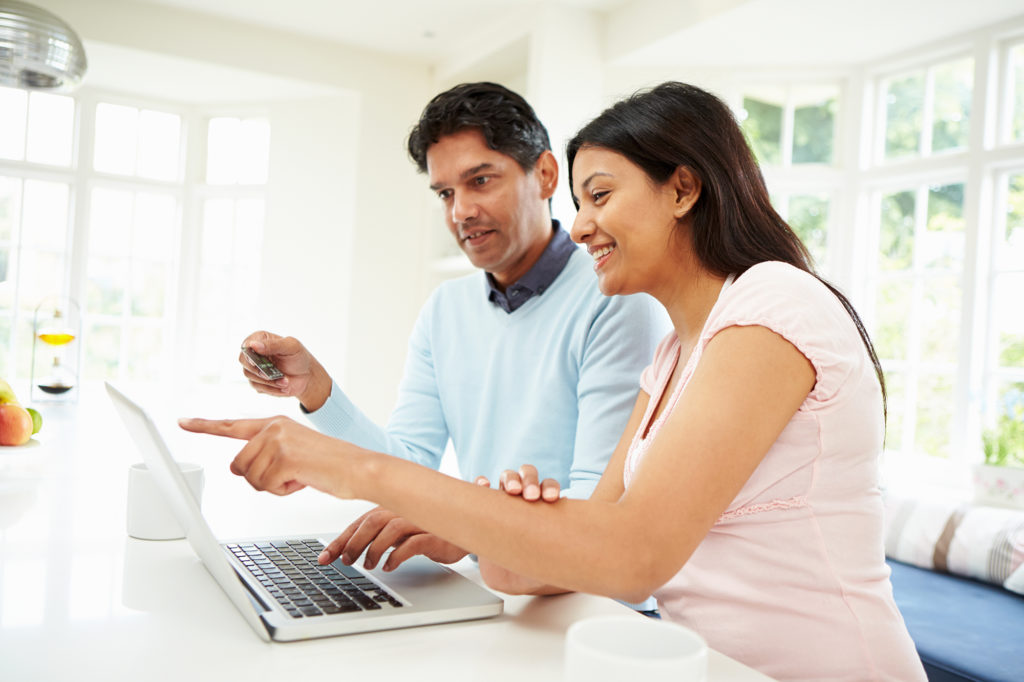 Let's get you pre-approved for a mortgage refinance.
Why Choose the Ultimate Lending Team?
If you're looking to refinance your mortgage, we have the resources, products, and assurances to make it happen. We are a team of open, honest, and empathetic individuals invested in your success.
Jim and his team made buying our first home out of state such an easy and memorable experience. Life has been amazing here in Oregon and an adventure we'll always... Read More be happy we embarked on. We took in the sights and the communities for the first two months we were here, as we waited that long to start looking for work, but so well worth it to get to know the new surroundings. My wife now works for the county (2min drive/8min walk from home), and I work in sales for a local manufacturer (2.5mi from home). We cannot thank Jim enough for his role in helping us get here, and we know that whenever we tell our story, he'll always play a part as someone who made a dream look so easy and helped make it come to life. It was an incredible journey getting here and was one of the best decisions we ever could have made as we find seem to always find ourselves on vacation here at home. Life is good and cannot complain! Oh, and the rain over the snow isn't such a bad deal, either... Thank you Jim!

Daniel D.

2/09/2019

Jim provides first class service, every time. I have worked with him on numerous transactions over the last few years and as a Realtor, it is extremely comforting to know... Read More that once my clients sign up to work with Jim, I no longer need to have any concerns on the lending side of things.

Simon J.

2/07/2014

The team at Ultimate lending has now helped me with two mortgages and both were incredibly smooth (even with complex finances and multiple party mortgages). Both my loans closed on... Read More time and never felt rushed or stressed, and one had to be put together in a couple weeks during the holidays. Part of this is probably due to the unique circumstance of sharing an office with their underwriters, allowing clear, personal communication throughout the process. I feel great about the options that Jim shopped for and, after doing my own research, discovered that he was very thorough in finding the best available interest rates. I'd recommend getting your mortgage in place before picking a house so that you can come to the bargaining table with money already spoken for. I'd highly recommend Ultimate lending and I intend to use them again if I ever buy another property or house.

Lauren F.

3/11/2019

It was a really easy process. Jim, Amy and Lisa were all absolute professionals and it was really pleasant to work with each of them. I felt really supported in... Read More new home ownership and felt empowered to ask questions. I felt like their feedback and advice was really catered to me and my needs/wants. Thank you all so much! It was so wonderful to work with you.

Rena K

11/03/2021

Nolte & his team were super helpful and communicative! They helped demystify the process and gave us a clear understanding of our options at every step along the way. We... Read More loved working with them and would definitely recommend others work with the Ultimate Lending Team 🙂

Isabel C

6/23/2021

Helpful and responsive team that supported us during the home search as well as the purchase. The quick-close was our differentiator that made our offer stand out!!

Brian J

8/02/2021
Qualifying for a home loan has never been easier. Ultimate Lending Team will be there for you every step of the way.